BE SMART
WITH
YOUR MONEY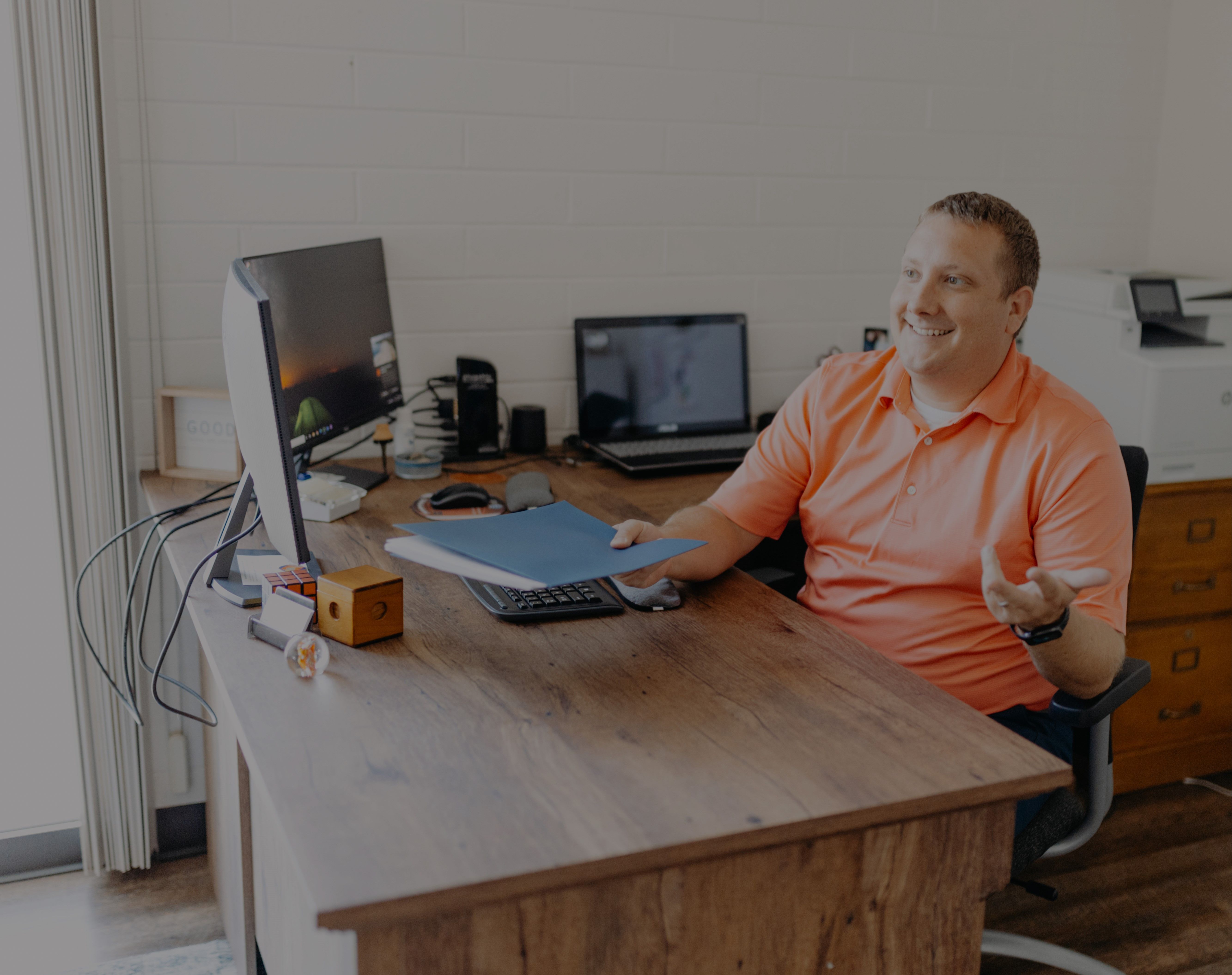 Solvent FC provides clients with access to unparalleled financial expertise and resources. Gain mastery over your finances, unlock growth opportunities, and achieve financial success.
CFO services to help start and scale your business.
Hi, I'm Jarrod Miller.
In my 17 years of experience as a financial expert, and resident CFO, I've helped hundreds of companies achieve financial success. 
COMMUNITY LOVE
TAKE A PEEK INTO OUR Cl EXPERIENCES:
"
Thank you Jarrod for the Amazing job you did on our taxes. We really appreciate your professionalism and your quick response time. You will definitely get our future business for taxes. Thanks again to both you and Emily you both knocked it out of the park!
"
Michelle Bouchey
Real Estate Agent
"
I've been working with Jarrod from SolventFC for a couple months now and couldn't be happier. He is an expert on tax and accounting services! Very helpful with any questions or concerns I have and never hesitates to go out of his way to make sure I am taken care of. Couldn't ask for anyone better to help back me on my business needs.
"
Jordan M
Optometrist
"
Jarrod is very knowledgeable in accounting and the supported technical applications. He is always able to answer all our tax questions. He does a great job of knowing new laws/rules and is able to explain them in a way that I can relate to. He has been super helpful in understanding the small business supports that have come out in 2020. He is always able to give details on why something needs to be done a specific way so that I am able to see the bigger picture. I appreciate his dedication and assistance!
"
Jen & Zeb Rodes
Nonprofit Organization
FREQUENTLY
ASKED QUESTIONS
+
What services does your CFO/Accounting firm offer?
At our firm, we provide a wide range of services including financial management, budgeting and forecasting, financial reporting and analysis, tax planning and preparation, cash flow management, and strategic financial consulting. Our goal is to offer comprehensive financial solutions tailored to meet your specific needs.
+
How can Solvent FC help improve my business's financial performance?
We can help improve your business's financial performance by providing expert financial analysis, identifying areas for cost savings and efficiency improvements, developing strategic financial plans, and offering insights on revenue growth opportunities. 
+
Can you assist with tax planning and compliance?
Absolutely! Our firm has extensive experience in tax planning and compliance. We can help you navigate the complexities of tax laws, identify deductions and credits, minimize tax liability, and ensure compliance with all applicable regulations. Our aim is to optimize your tax strategy while ensuring full compliance with legal requirements.
+
How can Solvent FC support startups or small businesses?
We have a dedicated focus on supporting startups and small businesses. Our services include setting up accounting systems, managing financial records, preparing financial statements, providing cash flow management advice, and assisting with fundraising efforts. We understand the unique challenges faced by small businesses and work to provide tailored financial solutions to help them grow and succeed.
+
What are the benefits of the membership program?
As a member, you will receive a host of benefits, including monthly one-on-one sessions with our experienced accounting professionals, access to exclusive webinars and educational resources, discounts on our services, and participation in a vibrant community forum where you can connect with fellow members and share insights.
+
What is the accounting firm's membership program?
Our membership program is designed to provide individuals and businesses with exclusive access to a range of premium accounting services and resources. Members can benefit from personalized financial guidance, educational content, networking opportunities, and discounted rates on our comprehensive suite of accounting solutions.